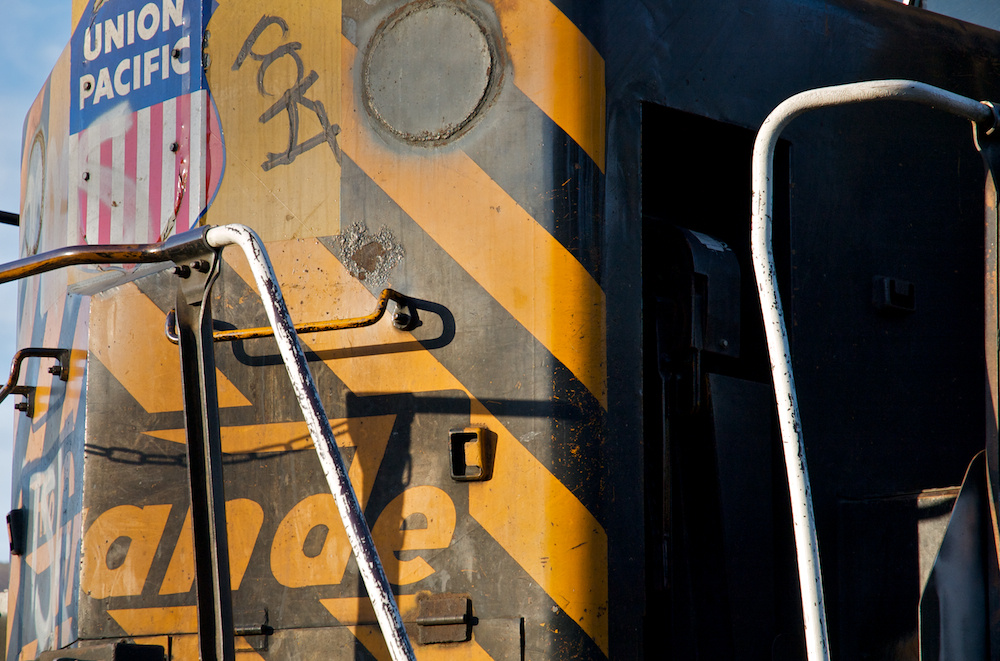 Ex-Rio Grande locomotive parked in South San Francisco yard.
Mergers and acquisitions are fairly common in the railroad industry, particularly in recent years when the freight rail business has seen a lot of consolidation. In 1996, Union Pacific acquired Southern Pacific, which had merged with the Denver & Rio Grande Western in 1988. Freight railroads are notoriously stingy, so when a merger happens they will frequently not bother with the expense of repainting older equipment to match the branding of the combined entity, or they will apply a minimal upgrade to the markings. In this case, UP simply slapped a Union Pacific logo on top of the existing D&RGW paint job, which the SP hadn't bothered to mess with at all.
Shot with the Nikon D70s and the 18-70mm f/3.5-4.5 zoom at 70mm, ISO 400, f/7.1, shutter 1/400 sec. White balance, exposure, contrast, saturation, levels, highlights, and shadows adjustments in Aperture.