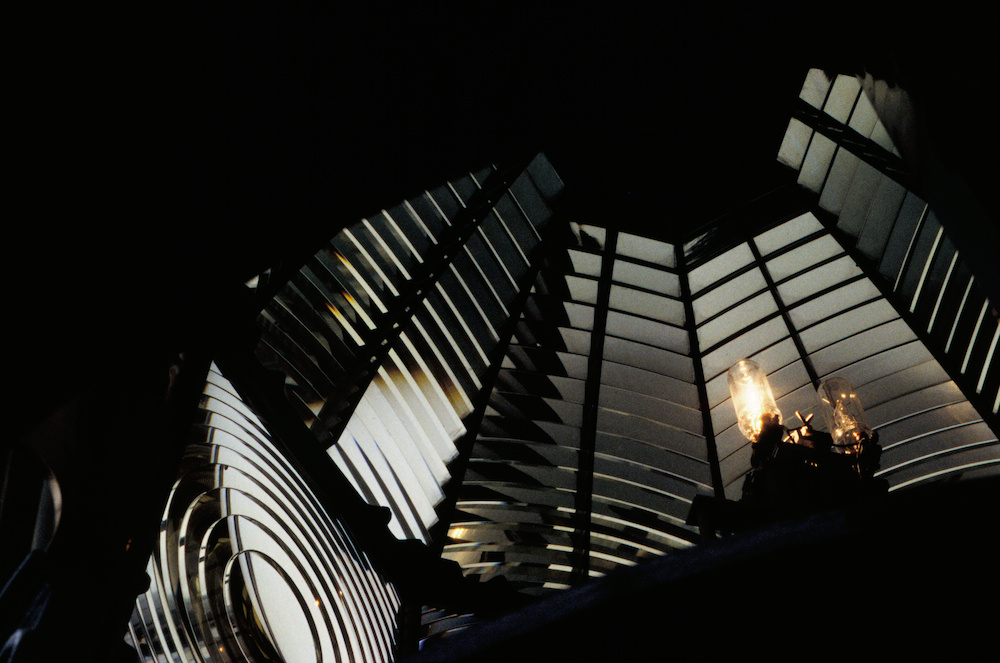 Heceta Head Lighthouse, on US101 just north of Florence, Oregon, has got to be one of the most photographed lighthouses on the planet (not to mention that lighthouses as a group have to be among the most overphotographed of human artifacts, which I enjoy taking pictures of regardless). But I think this view is different from the ones you usually see.
We visited Heceta Head on a family vacation to the Oregon coast in August, 1997. On the lighthouse tour the guide offered us a peek up through an access hatch into the interior of the lens assembly. The hatch was small and people were waiting behind me for their turn to look, so I only had a chance for one shot, blindly poking the camera one handed up into the opening. Call it a win for dumb luck.
Taken with a Minolta XG-M and the 50mm f1.7 lens on Ektachrome 400, scanned on a Polaroid SprintScan 35+, then cleaned up, very slightly color corrected, and cropped in Photoshop 7.